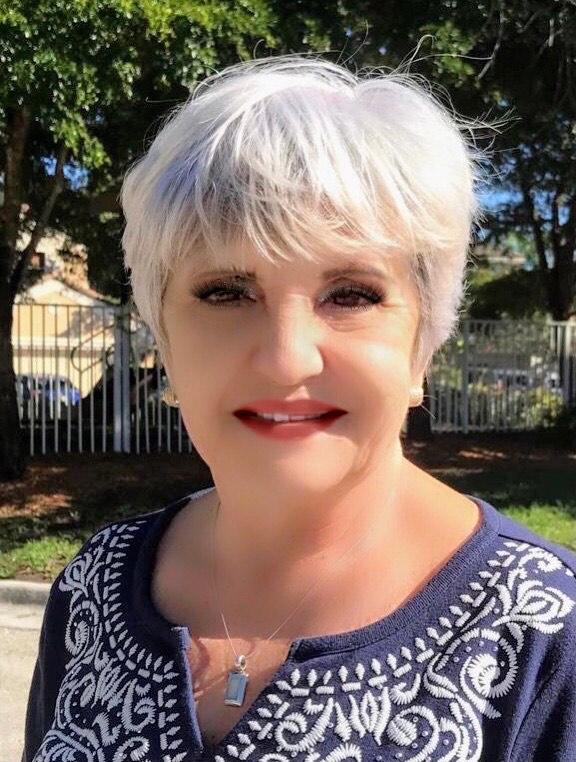 Consuelo Peniza
SRES, MiLRes, SFR
Realtor®
Logical, organized, and productive.
Driven and challenged while enthusiastically adapting to life's many changes along the way.
Consuelo Peniza Maulino has successfully transitioned from an academic, mathematical Computer Science career to becoming a top agent of choice today among South Florida Real Estate buyers, sellers, and investors.
This Cuban native spent over two decades as a college professor, earning a Masters and PhD in Computer Science from Northwestern University, while conducting scholarly research, receiving high marks, and achieving recognition for her outstanding contributions to the field at the Universidad Central de Venezuela.
In 1996, Consuelo relocated to South Florida where she gained valuable industry-wide knowledge as a co-owner of Servpro, an Oakland Park and Plantation Restoration and Construction company. Her interest in the residential Real Estate marketplace was further enhanced by working for Keller Williams and Extreme Realty before a two-year period selling and renting properties for Real Estate companies in Malaga, Spain.
Consuelo joined the Signature team in May, 2021 where her accomplishments and expertise earned from prior work experiences in and out of academia are now on full display.
As a bilingual Real Estate agent with extensive travel experience, Consuelo is an appealing choice for South Florida's many international buyers and sellers who look to understand and interpret vital financing and contractual obligations without language barriers.
She remains a highly detailed professional with a purpose and a penchant for explaining, teaching, and clearly communicating to her clients what is necessary to successfully complete a complicated Real Estate transaction.
Consuelo maintains that organization and time management are keys to success as she as continues to conduct business while learning and gaining knowledge of current changes in market conditions and Real Estate industry trends.
Outside of the office, Consuelo enjoys reading, traveling, and spending precious time with her four children and six grand kids who still seek her guidance when attempting to solve complicated math problems.