Renowned Mike Ferry Energizes Signature's Message of Inspiration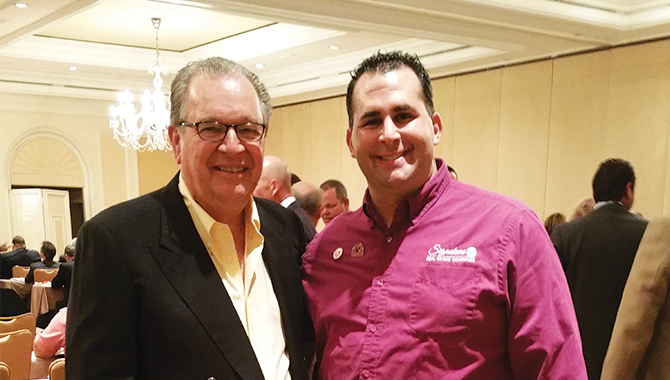 At a time when REALTORS® must up their game to remain relevant in this chosen profession, there remains the voice of great reason and encouragement: Mr. Mike Ferry. Having weathered many real estate "storms," last Friday Mr. Ferry provided an exclusive ZOOM video conference to the entirety of The Signature Real Estate Companies, answering prospecting and other key industry questions posed by a packed audience from all stages of individual and team real estate careers.
"I founded The Mike Ferry Organization, the leading real estate coaching and real estate training company in North America. I've been involved in real estate sales and real estate management for more than 40 years, earning an unmatched reputation built on a foundation of hard work and an unwavering commitment to my clients and THEIR success," says Mr. Ferry. 
Mr. Ferry's mentorship of real estate and other industries' clientele is the stuff of legends. He advises a multimodal approach as the key in gaining the trust, the business and the repeat business of real estate customers. "Any and all communications channels are resources for one's advantage," he says.
The Signature Real Estate Companies has mirrored Mr. Ferry's viewpoint through daily contact with its 1,300+ independent contractors, a fortress of timely content-specific video conferences (including Mr. Ferry's), advisory panels, and an open line of communication with Broker-President & Principal, Mr. Ben G. Schachter.