The Signature Real Estate Companies and Signature Home Warranty: Taking the Guess work Out of Resales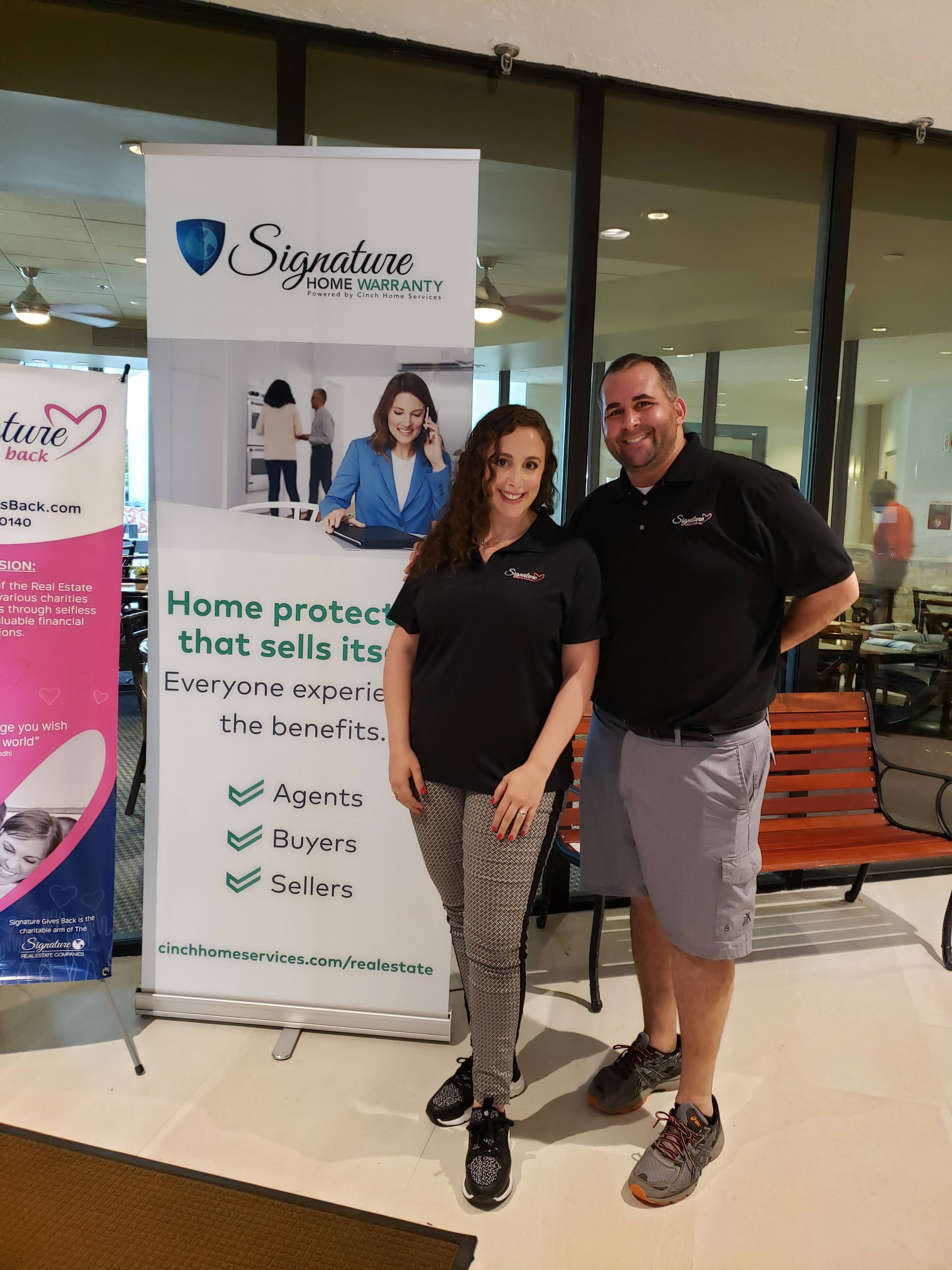 For more than 40 years, Cinch Home Services, the muscle behind Signature Home Warranty, has been answering 1,000,000 service requests yearly, as a most-qualified shield against unforeseen appliance, HVAC and major systems' trials. The addition of Signature Home Warranty serves as a value-added slice of Signature's agent-centric success, complementing Signature, one of Inc. 5000's fastest-growing private companies in the U.S. in 2019.
Why have a home warranty? Buyers trust having a warranty plan covering their new home when buying a resale; For sellers, offering one increases confidence in listing price.
"Signature Home Warranty is our top grade of protection for the normal use of your residence. The importance of home warranties in general can't be underestimated, especially when negotiating sales price," says Broker-President & Principal of Signature, Mr. Ben G. Schachter.
Joining Signature as an Affiliate Partner last year, Signature Home Warranty propelled itself to Signature-star status as the Presenting Sponsor of the 2nd Annual Signature Gives Back Charity Golf Tournament last November. From event proceeds, SGB awarded the unLIMBited Foundation a hearty donation to help children with complex limb differences.
The Signature Real Estate Companies's reach grows rapidly as it continues to procure all of the auxiliary service providers who assist buyers, sellers and investors. Life made simple!
Don't let appliance repairs or replacements cloud your enjoyment OR ability to sell your property. Start protecting your home's value at www.SignatureWarrantyPlan.com. Call Kim Bernstein at (561) 571-9224 or email Kim@SignatureWarrantyPlan.com.