Signature Real Estate Companies Launches "Choice Of Champions" Florida Brokerage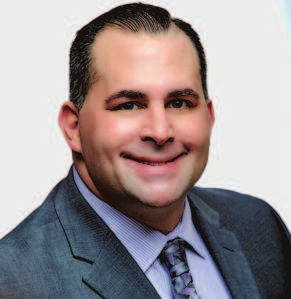 Making its debut in the City of Clermont, at 1009 East Avenue, The Signature Real Estate Companies (Signature) hosted the grand opening of its 23rd "brick and mortar" brokerage on Nov. 13, 2019. Clermont is one of the fastest growing cities in Central Florida and is strategically located just west of Orlando and north of Disney World. With a population of about 40,000, Clermont also is the largest city in Lake County.
According to Broker-President of Signature, Ben G. Schachter, "Clermont prides itself on having a true gamut of housing options for all income levels. It also promotes diversity, civic pride and inclusiveness, so it's a natural match for Signature's continued growth."
"The Signature Real Estate Companies is the preferred real estate organization for Floridians. Its more than 1,250 erudite real estate professionals live and work in our Florida communities. Understanding the unique concerns and wish lists of its customers and treating each with white-glove service delivery is what differentiates Signature in the real estate industry," adds Schachter.
"We train, mentor and foster use of our specialty vendors, affiliates and partners, to give our agents and customers a leading edge. With our proprietary software, Total Brokerage (capturing the loyalty of more than 100,000 paid subscribers, while remaining free to our agents), we've promised Clermont a service campaign and a highly productive model that's pleasing and thorough for all parties, from contact to closing."