Signature Real Estate Companies' RT Estates: 2020's Team to Watch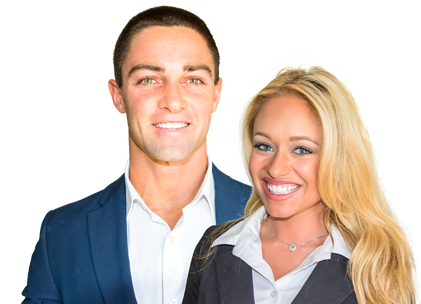 Taylor Scull and Rocky Wilson (RT Estates) might be the most congenial REALTORS®, and this hasn't hurt their business one bit. RT Estates captured, locked down and closed a record-breaking 57 closings in 52 weeks.
Yes, that's right! Some might say they can rest on their laurels; The team has no such plan though, gearing up for even loftier transaction activity in 2020.
"Our strategy is to treat every customer like they're our only customer. We've also found the best credentials money can't buy are hustle and heart," Ms. Scull says.
RT Estates guides customers with professionalism no matter the price point, covering properties from Boca Raton to Palm Beach. "We've been blessed to help many amazing families and make lots of new friends," Ms. Scull adds. Their website's presentation of available homes and written customer testimonials is living proof of having earned the trust and respect of their loyal following.
"Taylor and Rocky know how to read people well, adjust and re-adjust in the process and realize the endpoint is the beginning of lifetime business referrals," says Broker-President & Principal of The Signature Real Estate Companies (Signature), Mr. Ben G. Schachter.
Last year, the pair was honored at Signature's S.T.A.R. Awards Ceremony, which formally recognizes the "cream of the crop" Signature REALTORS ® making various strides in individual- and team-sales transactions, total dollar volume, and humanitarian outreach.