Signature's Got Talent Honors Philantropist Jack Javien of The Signature Real Estate Companies
All Signature Real Estate Companies (Signature) talent were on their mark for its 3rd Annual "Signature's Got Talent," held May 1, 2019 at The Funky Biscuit, downtown Boca Raton, FL. Master of Ceremonies was the charismatic Broker-President of Signature, Ben G. Schachter. This year Preston Smith won top honors for his original piano composition. Second place went to David Dweck/Greg Gefen for their rock group's performance. Third place went to Sabrina Zarmati for her piano and guitar pieces.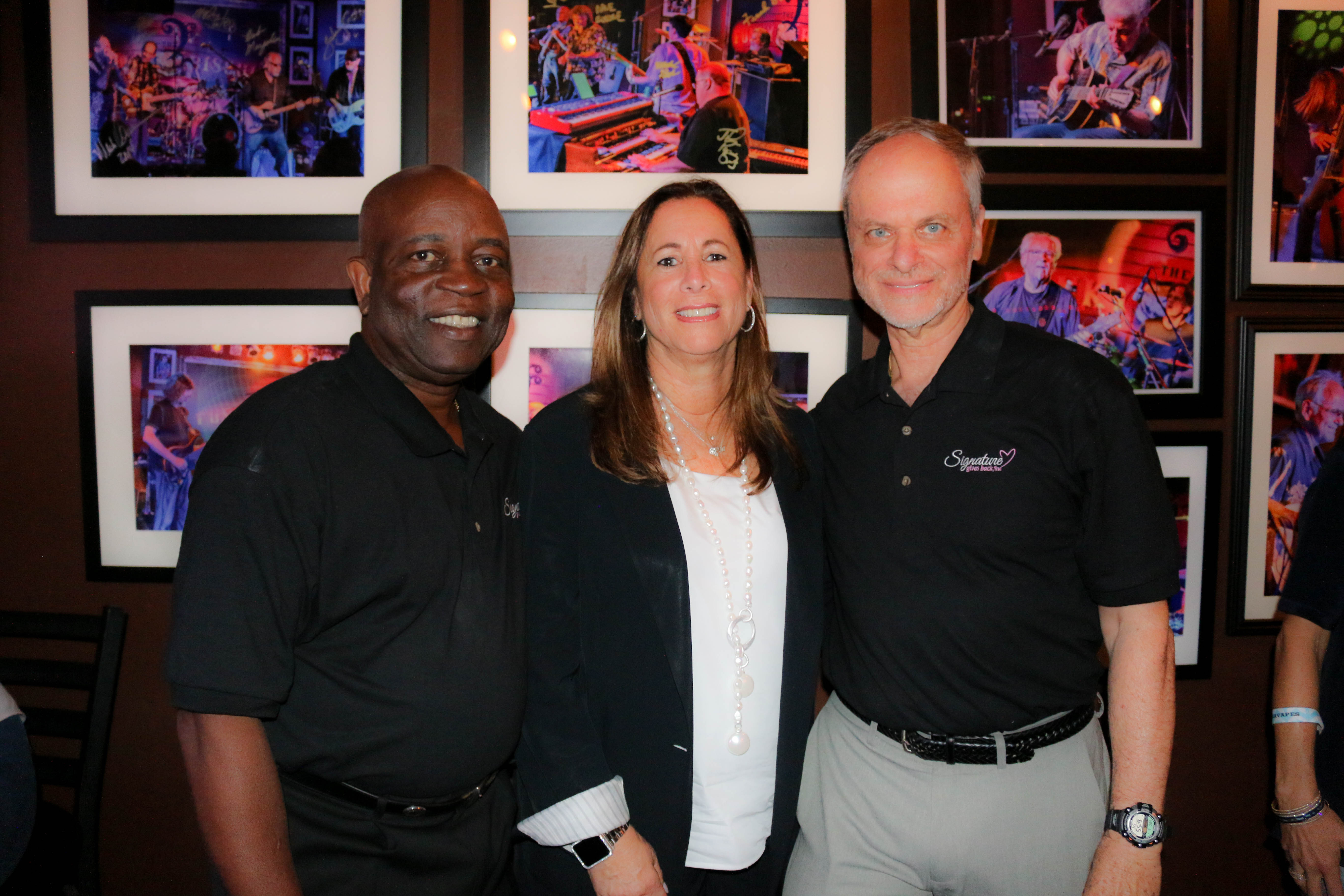 Event co-chairs Dana Levy and Wendy Pressner dedicated this year's show to Signature Gives Back Vice President, Jack Jaiven, who has devoted decades of volunteerism/philanthropy with Boca Helping Hands, Temple Beth El and Signature Gives Back. "I was overwhelmed and literally in tears.... It was an evening I will never forget," says Jaiven of the evening's tributes.
Signature's Got Talent drew a packed house and delighted guest judges: Palm Beach County Commissioner, Robert Weinroth and wife Pam; Simply the Best Publisher, Adam Goodkin; and Best Foot Forward Co-Founders, Donna Biase and Debbie Ellman. A production of Signature Gives Back, Inc., the philanthropic arm of Signature, this year's show was open to the public. Proceeds from the event, including a 50/50 raffle led by John Goss of the Signature Gives Back Board of Directors, will be awarded this month to Best Foot Forward, whose shared vision is that youth in foster care be afforded high-quality education.
Find more exciting information at www.SignatureGivesBack.com and www.SignatureRealEstateCompanies.com.
From our Signature Family to yours, Happy Mother's Day!